Trend of 'Japanese indie games' further Japan's game culture Part 1: Incubation programs stimulate cultural development
ICHIJO Takaaki
"Indie games" are a new trend in video game culture that suddenly rose in the late 2000s and has been continuing until today. In Japan, there have been rich cultures of independently created games since the 1980s as a base of creative activities, such as "Doujin games" (video games created by individuals or smaller groups of like-minded people) and "free games". Over the past 10-plus years, while these cultures have been blending together, the environment related to developing games by individuals and small teams has drastically changed. The Japanese indie game scene has been struggling to secure its presence in Japan and overseas, it has gained more foothold over the years. It is true that these games have a unique charm to them, but they had difficulties in gaining momentum due to industrial indifference and cultural restrictions. This series of articles will focus on the environment surrounding Japanese indie game developers and explains their current plight and the elements necessary to break it through.

Incubation programs behind the success of overseas games
In recent years, the rise of the game industry is remarkable in emerging countries in Southeast Asia among other regions. New game titles created in these countries have been distributed worldwide through home video game consoles such as the Nintendo Switch. For example, Coffee Talk (2020) from Indonesia and No Straight Roads (2020) from Malaysia have been well received.
These games are produced by small, unknown teams that are formed for creating the games, and then distributed worldwide, mainly through the PC game sales website Steam, consoles, and smartphones via digital distribution. Games by the small-scale studios are called "indie games." A factor behind the remarkable success of indie game titles created in emerging countries is that the sudden rise of the indie game culture has been properly combined with an incubation program framework for supporting newcomers to the industry through industry-academia-government collaborations.
The incubation program is a support system, especially common in the field of IT startups, to develop new businesses and entrepreneurs in the industry. These pioneers have set up an organization for young business owners who are expected to be next-generation leaders of the industry and share with these newcomers their knowledge that is needed to make successful products.
Not limited to the game industry, no successful product is automatically created only by funding a talented engineer who has started a business. Products are formed through the process where engineers hone their skills to create actual products while learnings the ins and outs on how to market and sell what they are creating. To help them acquire the knowledge, the industry, government, and educational institutions provide "mentoring" in an integral manner for young business owners and soon to become leaders.
The mentoring program asks experts in various fields within the industry to give advice as "seniors" in each field to product developers who are training targets. "Giving advice" in this context is completely different from school classes. As experienced professionals in the same industry, they provide game developers with their know-how on various matters while reviewing their works under development. The program involves many mentors who provide technical knowledge applicable in the industry and also give advice on how to complete their works and lead them to success. The program can also be an opportunity, This is where excellent mentors and teams meet to start one-on-one interactions, leading to new opportunities to create new products and services.
This concept, that originated from the IT field, has been applied to the indie game scene worldwide. While pilot projects for services are being developed in the IT field, game creators develop what we call "vertical slices," or demos geared for publishers and investors.
A vertical slice (VS) is a type of milestone, benchmark, or deadline, with emphasis on demonstrating progress across all components of a project. Based on a vertical slice, a short presentation called "pitch" is provided to investing companies and game publishers. This is repeated again and again, with the goal of obtaining the game's overall development fund. Of course, all developers are not always successful, but the program will help give rise to new games with new expressions and run a cycle of bringing new developers and games into the world.
The game industry in emerging countries started with making efforts in developing technologies to be an offshore destination for the United States, Europe, Japan, and China. Then, the local industries and governments conceived an idea of developing the business as an export industry of their own and aimed to train indie game developers who can create games on their own. The move resulted in starting incubation programs for indie game developers in various countries, with an aim to create independent and original IPs and export contents business products, in addition to receiving orders from overseas.
At the beginning of this article, I referred to the incubation programs for indie game developers in emerging countries mainly in Southeast Asia. Around the same time, similar programs developed in Europe and have been training next-generation developers. The most successful example is Sweden Game Arena. Its founding involved Coffee Stain Studios, creator of Goat Simulator (2014). A huge hit game title, Valheim, was originated from this program, selling more than 10 million copies.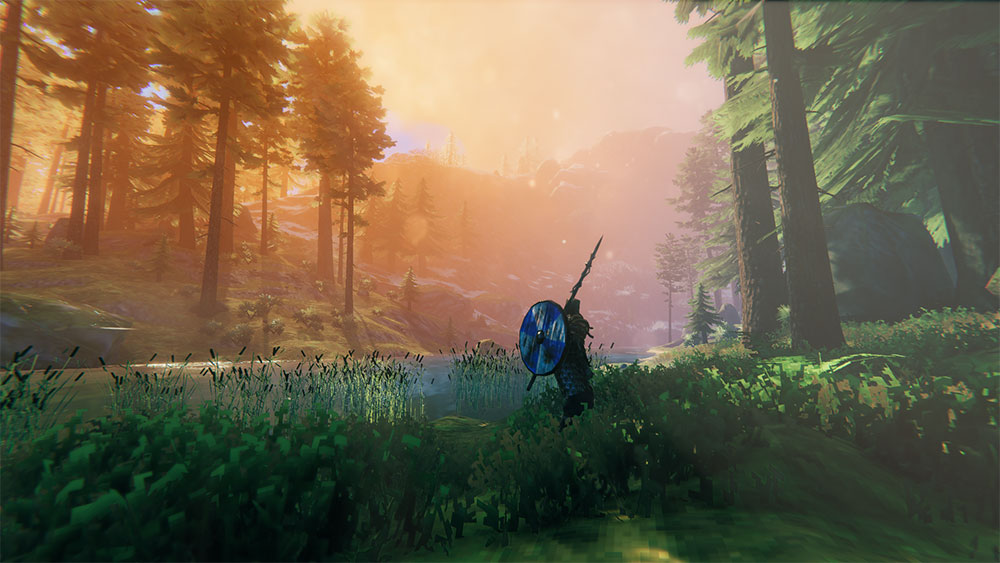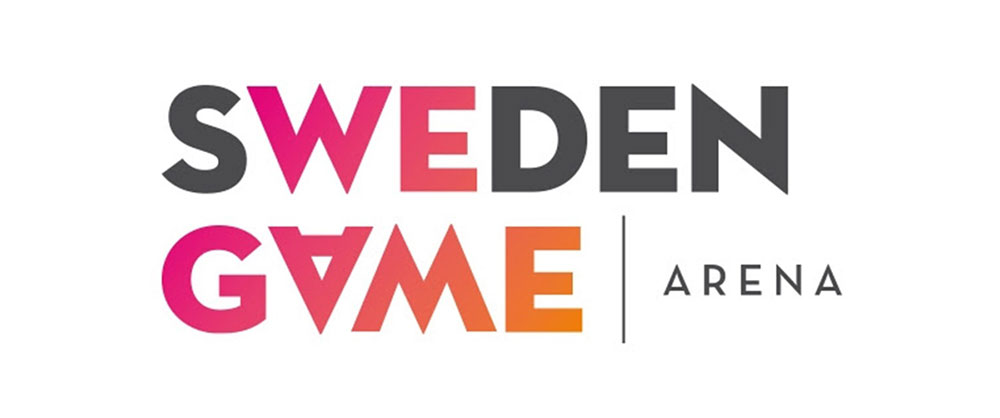 Another successful incubation program is GameBCN in Spain. It is usually difficult to continue incubation programs for indie game developers. Most incubation programs are only up and running for a few years, but GameBCN just completed its sixth year, and is in the process of reviewing it's seventh edition applicants. GameBCN, however, has been running for six years, creating hit titles and gaining recognition within the Spanish game industry.

There are huge game industries with several "AAA (triple-A)" game projects in the United States and Europe, each worth more than 100 billion yen with nearly 1,000 developers. Under these harsh circumstances, they have established incubation programs for indie game developers that have been functioning as a regenerative mechanism for training next-generation leaders of the industry and as a system for creating new games and developers.
Japan caught between game industries in the West and emerging countries
In the United States and Europe as well as in emerging economies, there is already a cycle of developing new talent in the category of "indie game developers," and creating new game IPs and new companies in a regenerative manner. In contrast, providing support for young developers in Japan is very limited.
In fact, in Japan, until recently, there was no support system for indie game developers. In the background to the situation was a cold attitude to individual and small-scale game development by Japanese game industry.
Japan has been a hub for promoting video game culture, such as home video game consoles, since the 1970s. It is also home to many world-renowned video game companies. Despite the fact, strangely enough, providing support for new talent is very limited. Platform holders (home video game console providers) had implemented training programs, such as Nintendo Game Seminars and Game Yaroze! (Let's create games) by Nintendo and Sony, respectively. In recent years, support mechanisms like these are hard to come by. On the other hand, more and more companies are offering funds including publishing (sales) contracts to indie game developers. The change in attitude is refreshing, but this sudden change requires more know-how from developers and elaborate pitches.
Unfortunately, the industry in Japan as a whole regarded indie game developers as "amateurs," paying very little attention to them. Educational institutions provide training that specializes in "getting a 9 to 5 at an established gaming company" while the government has few initiatives to support games as an industry or culture, in the first place. Japanese indie game developers are faced with this threefold problem.
An existing governmental initiative is the Tsukuru UOZU Project by the city of Uozu, which trains game business operators. This project aims to develop manpower who will live and work in the local area for the purpose of regional development. As another example, a game project was selected as a Program for Japanese Creators with Exploratory Projects of the Agency for Cultural Affairs' Project to Support Emerging Media Arts Creators in FY 2019. In addition, several Japanese indie games have been featured in the Japan Media Arts Festival.
Under these circumstances, iGi indie Game incubator was finally created as an incubation program targeting Japanese indie game developers. I am currently helping the program out as an advisor, bringing problems to light that every day Japanese indie game developers face.
Launched in April 2021, iGi is Japan's first industry-academia-government collaborative incubation program for indie game developers. It was started by Marvelous Inc. in collaboration with advisors and sponsors. Each year, it provides a mentoring program to develop the technical and business skills for five game developers, either individuals or small teams. In collaboration with the city of Kobe, local governmental agencies and vocational schools are also involved in the program aiming to attain a business ecosystem to promote Japanese indie games to the world. The program is run as an NPO within Marvelous Inc. and doesn't require any participation fee.
It is very significant that the industry-government-academia collaborative program to support indie game developers was established, even though it was nearly 10 years behind cases overseas. iGi has trained 11 teams during its first two editions and successfully connected more than half of the teams to publishers and other partners.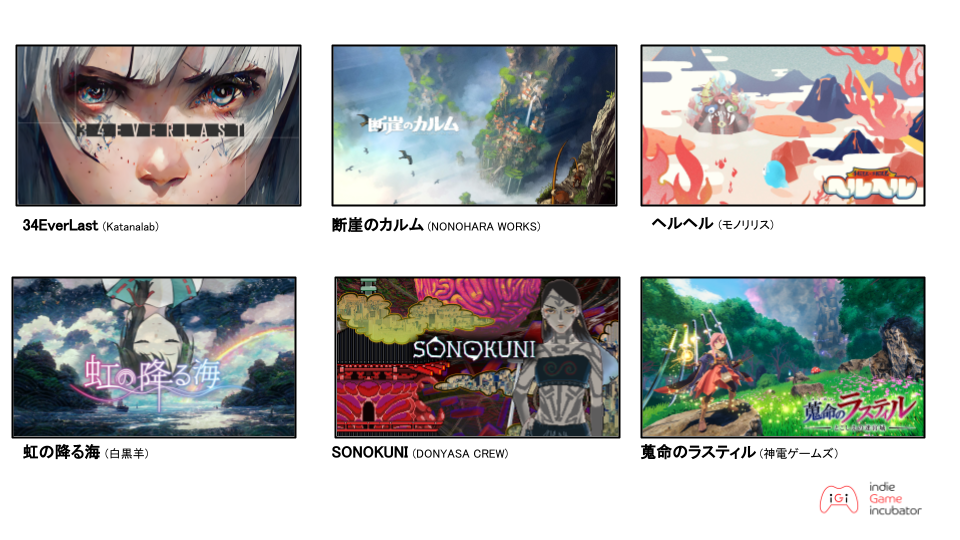 Indie game developers on the increase in Japan
The "Descendants of Japanese games that crossed the sea," an article that has been published since September 2021 on the same site as this article, focused on indie game developers overseas. It is not true that all of Japan's game culture has gone overseas. Actually, its influence there is only partial, and in Japan, indie game activities have continued uninterrupted, with new talented people and creators joining in, increasing their number. It is still fresh in our memories that UNREAL LIFE, won the Entertainment Division's New Face Award at the 24th Japan Media Arts Festival in 2021.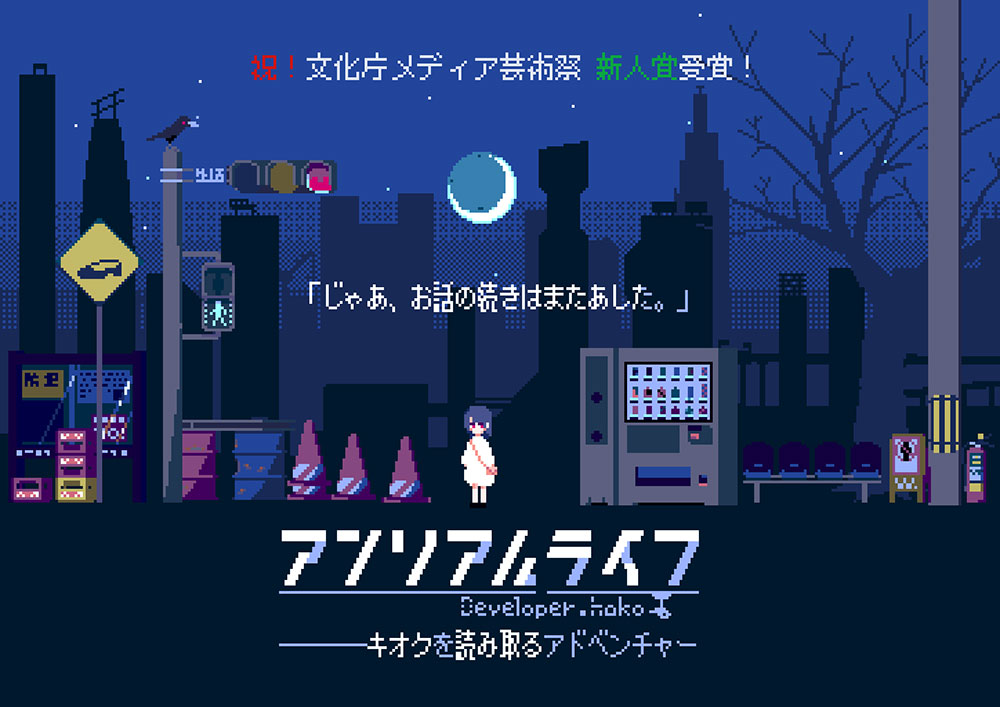 Roughly, there are three career paths for indie game developers.
– Work for a company as a game developer for a while, and then go independent to create their own titles
– Constantly release their own game titles when still in school, and beyond, continue being active as an independent game creator
– Learn game development while having a different job, and go independent with the release of their own titles
There are also people who develop games as individuals or small teams as a hobby, not for making profit, while having a different job. These people may develop games as a side job or even as their main job in the future. I want to add that the culture of doujin games and free games within Japan are existing parallel with the indie game scene.
In Japan, there are game developers, both individuals and small teams, being active based on various ideas and objectives. While Japanese indie game developers may want to share their ideas with the world, they currently lack the platform to do so.
The plight of indie game developers in Japan was focused on the Game Developer Conference, the world's largest conference for game developers held in San Francisco in the United States, in a session titled "Big in Japan, Not in the West" presented by the Japanese game developers community "asobu.," of which I will talk more about in the next installment of this series.
According to the session, roughly, Japanese indies are shackled by the three following barriers:
– Language barrier
– Lack of connections between indie game developers and the game industry
– Lack of support from the government and the domestic game industry
Personally, I believe that the first one, "language barrier," will be eliminated in stages over the next decade or so. Due the remarkable development of machine translation, real-time translation for appropriate business communication will be made available in the near future. The problem is that by the time such technologies are established, the number of creators who express themselves in the form of game may have declined. The language barrier will keep preventing Japanese indie game developers from catching up with information on technology, marketing, and other related matters, shrinking the cycle of creating game projects at their own initiative. In the worst-case scenario, most game-related Japanese companies may end up becoming offshore destinations for game development projects in other countries.
A serious issue is the second one, "the lack of connections with the game industry." One reason for the problem is that game-related technical information was highly confidential in the past. Japanese game development companies tended to keep their technologies secret from competitors. In other words, there was no mechanism for exchanging information within the industry.
The situation dramatically changed in the 2000s with the launch of Computer Entertainment Developers Conference (CEDEC), a technical conference for game developers. Through the conference, in Japan, game developers' knowledge is shared among themselves to a great extent. There is another problem. Probably because Japan is home to so many game development companies having long histories, there is a strong societal perception that developing games means having a job at a game company. Existing game companies are defined as "professionals," while the others including indie game developers are separated from them and defined as "amateurs." As a result, indie game developers have not often been a topic of discussions. In contrast, at the Game Developers Conference that I mentioned above, one-third to one-fourth of about 800 sessions are about indie game developers. I believe improving the current situation is in urgent need, given the fact that more and more people working in the industry in Japan shifting to develop their own games these days.
About the third problem, "the lack of support from the government and the domestic game industry," the situation has already started to improve through the incubation programs I mentioned above.
Expansion of business knowledge needed to continue game creation activities
I never mean to suggest to all Japanese game developers that they should "go independent by making their own titles" and "be active overseas." Creating large-scale games utilizing well-known IPs and creating games as a hobby are both a part of Japan's rich culture of expression. I just want to stress that there are game developers in Japan, individuals and smaller scaled teams, who want to demonstrate their creativity to the world and these kinds of developers are having a difficult time. Another problem affecting these indie game developers is that they have "no easy access to business-related knowledge."
For example, when a game developer signs a contract with a game publisher to sell an indie game when it is almost complete, the revenue sharing ratio between the developer and the publisher is often 7:3. If the publisher pays for a large budget for marketing as well as the overseas expansion cost and the development cost of porting the game to the home video game console format, the ratio may be 6:4 or 5:5. I have hardly heard of a developer's share less than that. This is because there is little need for contract money for producing physical media and the knowledge of such matters as using sales networks for physically delivering the product (content) to the users, since games are mainly distributed digitally on the internet. Another background factor is that game development takes to complete than other forms of art. Taking three, five, or eight years is normal for game development.
As I previously explained, Japanese game developers lack a thorough understanding of the ins and outs of the business contract. I believe that there is an urgent need for indie game developers to have this kind of knowledge adequately to proceed with their work with a business-minded perspective. Same as the other forms of art, in order to continue their activities, indie game creators need to raise funds for production and have enough money to live on until they are able to earn a living by selling their titles. Indie game developers in Japan have little experience in receiving financial support for their activities. When applying for contests involving financial support, they sometimes confuse "providing development expenses with a sales contract" with "giving a development fund not required to repay." The former requires the winner to repay the money from the sales of the released title. The confusion is caused by the lack of knowledge needed to make sound business-related judgements. Incubation programs can help in this kind of a situation.
Finally, this article will explain financial assistance (not investment) provided in Japan.
The Japan Game Culture Foundation has a financial support program, providing up to 2 million yen for two to four persons each year. This program also does not require repayment. But it specifies the use of the fund and requires each fund recipient to submit a report on how it was spent.
And there is a program, named the Epic MegaGrants, implemented by Epic Games in the United States. This program provides development funds for developers worldwide, including Japan. Game developing applicants are required to use the company's Unreal Engine. The funds cover not only games but also visual creations and community activities. The funds also do not require repayment. If notifying the use of the fund when making application, the recipients do not need to report how they have used the funds.
I sincerely want more companies and programs to join the efforts in supporting indie game developers, in order that the problems affecting those in Japan will be alleviated and removed, such as "the lack of methods to raise their profile overseas," "the lack of connections with the industry" and "the lack of business-related knowledge."
Text related to overseas incubation programs was supervised by SATO Sho, LUDiMUS Inc.
*URL links were confirmed on May 26, 2022.